The Most Common Brake Services
Brake system service refers to several different repairs and maintenance services your brake system requires to function as expected. Servicing can include inspections, fluid replacements, replacing parts, and repairing parts when needed. Regular brake system servicing keeps your car's performance high and also keeps you and other drivers safe during your commute to Little Chute.
Why Your Braking System Is Important
Safe driving requires precise control and reaction time and one of your car's most important control systems is the braking system. Your car's brakes are a complex system made of several different moving parts and fluid that allows you to stop your car as needed be it for stop signs in Grand Chute or an emergency such as a car cutting in front of you suddenly. Reaction time is measured in seconds and the slightest delay can lead to an accident so your brakes need to be in top condition at all times.
Common Brake Services
There are many different components of your brake system that require regular servicing, below are the most common brake services your automobile will require.
Braking System Inspection
Don't underestimate the usefulness of a simple inspection. A brake system inspection checks the various components of your automobile's brake system, including front and rear parts, seeing if any repairs or maintenance is required. Regular inspections protect you from random braking issues and keep you safe during drives to Doty Island.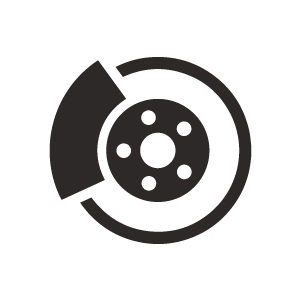 Brake Rotor Resurfacing or Replacement
Your brake fluid transmits the pressure that causes your car to stop when you press down on the brake pedal. However, over time brake fluid can break down or become contaminated requiring it to be flushed and replaced.
Your car's brake pads are under a great deal of heat and pressure every time you stop your automobile. Over time the material on your brake pads wears thin and requires replacing. Old brake pads can reduce stopping ability making driving in Menasha hazardous.
Like your brake pads over time your car's rotors become damaged due to the pressure of regular braking. Your rotors can become warped or wear unevenly requiring they be resurfaced to restore them to their expected performance. In some cases, your rotors may be too old or damaged to resurface requiring they be replaced.
---
Finding The Right Maintenance Shop
When looking for brake services in Appleton there are many different mechanics, chains, and dealerships to choose from however, your car's brakes are of utmost importance and you want to be certain they are in expert hands. At Russ Darrow Direct we have been serving automobile owners in Wisconsin for many decades and our long list of satisfied customers speaks to the quality and pride we take in our work. Contact us today to schedule your appointment.
SCHEDULE SERVICE
Dealership Amenities
Factory-Trained Technicians
Use Only Genuine Replacement Parts
Comfortable Lounge
Courtesy Local Area Shuttle
Magazines
TVs
Complimentary Coffee
Russ Darrow Rental Program
Darrow Group Gold Rewards Program