Tire Department in Appleton, WI
Tires are one of the most important components of any vehicle. They are the only things between you and the road. Bad tires can have some ill side effects reaching from making loud noises to disintegration, which can lead to blowouts. As your tires turn on the roadways and highways a tiny bit of the rubber is wearing down, so after some time, you will need new tires.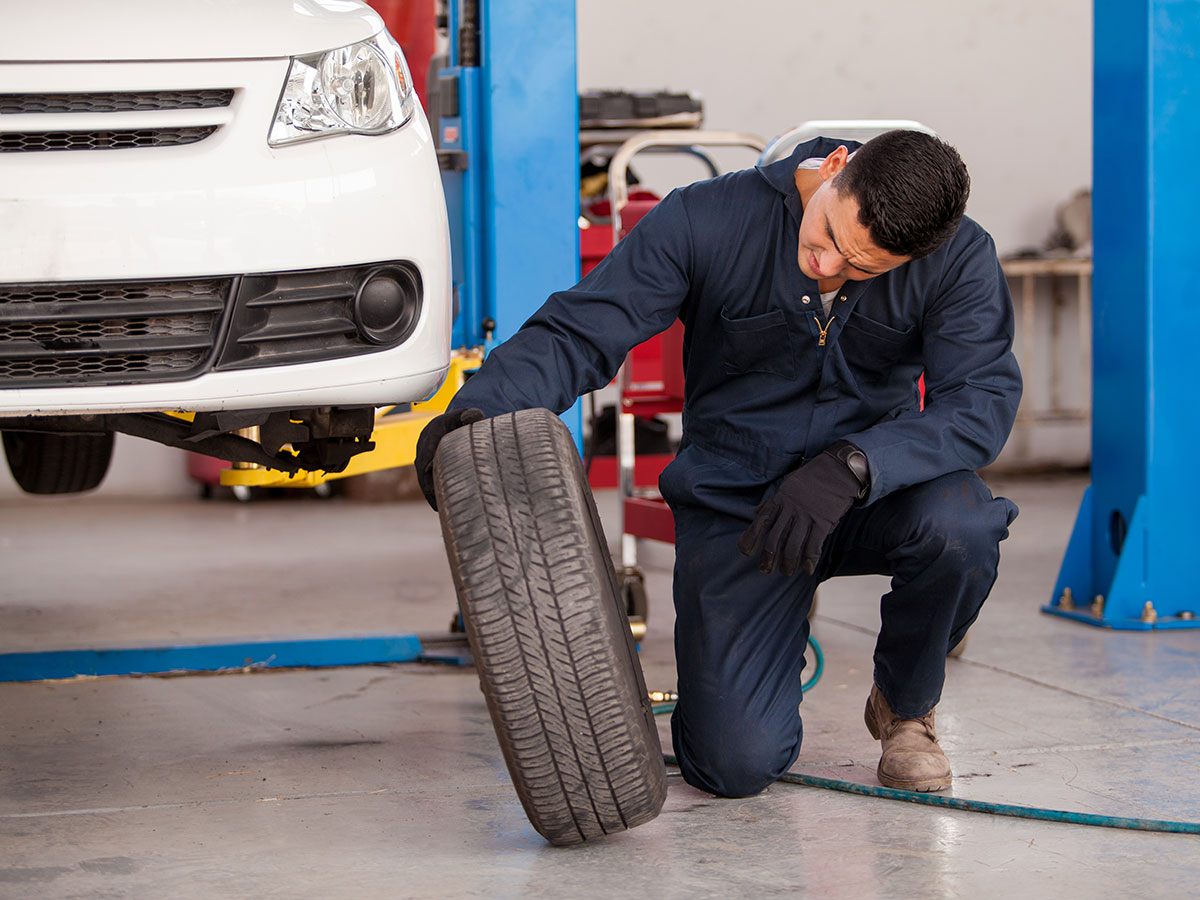 What Are the Signs That You Need Your Tires Serviced?
Your vehicle's tires may start making slapping sounds on the road as you drive. The noises are often caused by uneven pressure distribution from a broken internal belt. When you need new tires, you have poor performance in the rain and on wet roads. You could skid or hydroplane and get into a serious accident.
When tires get old, the breakdown and become stiffer and this can lead to a very rough ride. Your tires may have tiny cracks that will grow into larger cracks or leak air constantly. You may also have very thin tread left on your tires so you will have less traction on the road.
At times, your tires may become unbalanced after a weight falls off them when you hit a pothole or a curb. This will change the way they contact the road and it causes odd and uneven wear patterns to wear your tires more quickly. All of these scenarios point to you needing to find tires for sale in Appleton.
SCHEDULE SERVICE
Alignment, Rotation, and Balancing
Having regular maintenance on your car, truck or SUV tires will greatly extend their life before you need new tires. Wheel alignment keeps all four tires in their proper placement on the road and in line with each other for good handling purposes. Tire rotation at regular intervals makes your tires last longer as the front tires usually wear faster than the rear. By having them rotated and balanced, it will give you a smoother ride, longer tread life and enable you to drive safer.
Choose an Approved Tire Center for All of Your Tire Services
You should choose an approved tire center, such as Russ Darrow Direct in Appleton for your tire sales and tires services. We have certified technicians that can fix flat tires and we specialize in tire sales and service of all types in one tire center. We have a large inventory of tires for sale in Appleton for every make and model of vehicle to get you back on the road quickly and safely. You can visit us at any of our convenient locations in Appleton, Little Chute, Grand Chute, Doty Island or Menasha. We are open six days a week for all of your tire services.
FIND TIRES
Dealership Amenities
Factory-Trained Technicians
Use Only Genuine Replacement Parts
Comfortable Lounge
Courtesy Local Area Shuttle
Magazines
TVs
Complimentary Coffee
Russ Darrow Rental Program
Darrow Group Gold Rewards Program