Russ Darrow Direct Service Department
Welcome to the auto service department at Russ Darrow Direct! Our certified technicians are dedicated to keeping your vehicle running efficiently and safely. We work on a variety of makes and models with the same goal in mind, your complete satisfaction! For any service you should need, you can easily schedule an appointment online, and you're all set. Here's an overview of some of the standard services we provide here in the Appleton, WI area.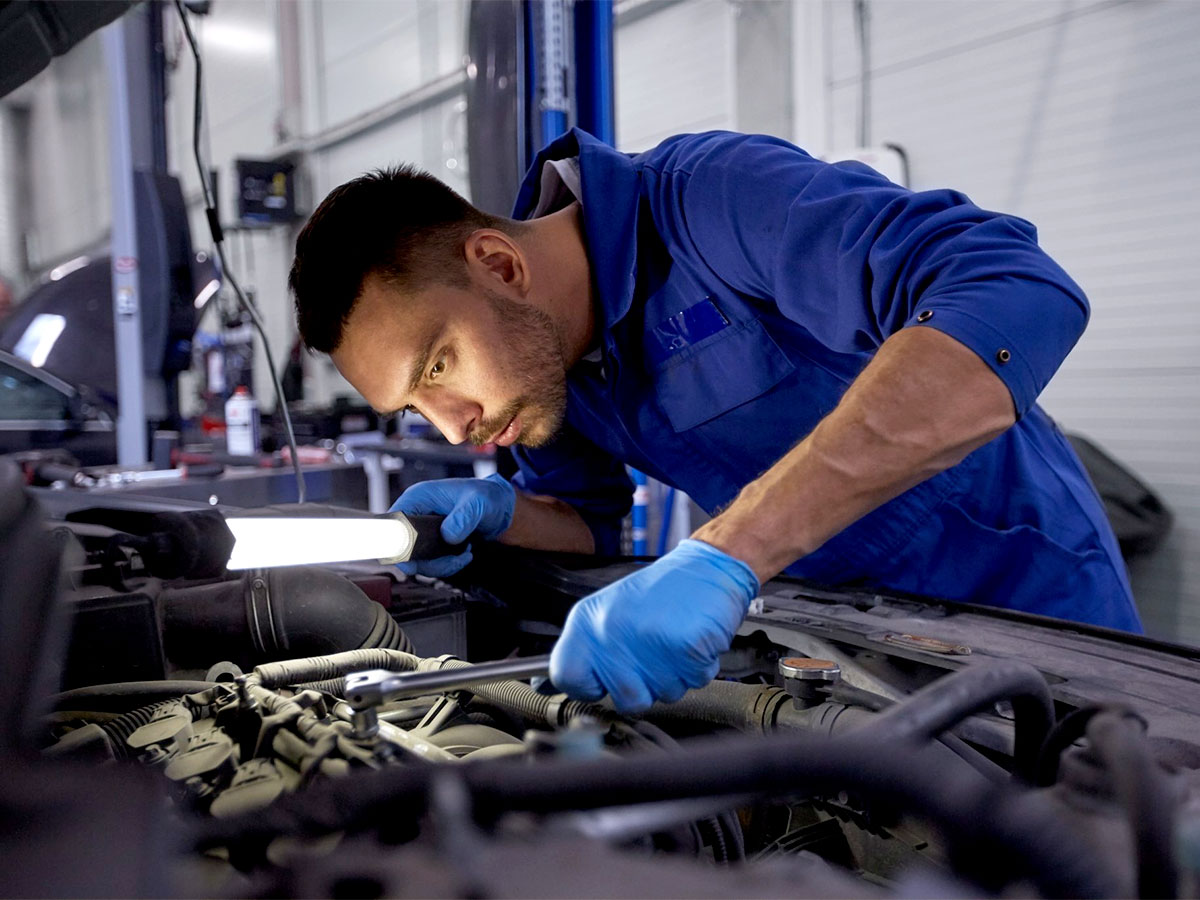 Transmission Maintenance and Repair
The transmission is essentially the lifeline of your vehicle. A compromised transmission will impact the performance of your car. Common signs that your transmission needs to be repaired can be shifting problems or quickly slipping out of gear. It's also critical to replace transmission fluid as outlined by the manufacturer's recommendation. A burning smell, through air vents, is a sign that your fluid needs replaced. Should you suspect an issue, it's essential to schedule a service right away to prevent a possibly expensive repair.
Brake System Services
When it comes to staying safe on the road, the braking system can't be overlooked. If you hear your brakes grinding, call us for an appointment so we can rectify the problem quickly. We have extensive brake services for your vehicle, including:
SCHEDULE SERVICE
Most Requested Service Categories
Oil Changes
One of the most common services we provide, a routine oil change keeps your vehicle running smoothly. Whether you need a conventional oil change, synthetic blend, or fully synthetic, we've got you covered.
Tire Sales and Service
If you require a new set of tires, we have all the popular brands and sizes to meet your needs. Our professional team can help you when you need a tire rotation, balancing, or wheel alignment. Completing this recommended maintenance for your tires can help eliminate uneven wear and make them last much longer. We understand the importance of proper tire care, and you can count on us for this.
Battery Check and Replacement
It's the dreaded thing you never want to happen: when your car doesn't start, and you know it's the battery. As part of any service, we can inspect your battery and clean any signs of corrosion. If you do need a new battery, we will install it so you can get back behind the wheel again. If you know your battery is more than three years old, it's essential to have it checked, so you don't get stranded.
SCHEDULE SERVICE
---
Choose Russ Darrow Direct For All Your Car Service Needs
We are proud to offer our auto services in Appleton, WI and the surrounding area. Book your appointment online today or give us a call for all your car service needs including:

Coolant fluid exchange
Dealership Amenities
Factory-Trained Technicians
Use Only Genuine Replacement Parts
Comfortable Lounge
Courtesy Local Area Shuttle
Magazines
TVs
Complimentary Coffee
Russ Darrow Rental Program
Darrow Group Gold Rewards Program